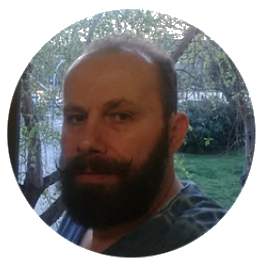 Ali M. Abdulrazzak,
eArabic Translations President
"Language always has been my great passion: my time spent living in Spain, combined with the knowledge I have gained through my degree and work experience has given me a good grasp of Western language, not only in terms of grammar, but also as regards to everyday speech."
eArabic Translations is a collective of experienced English-to-Arabic and Spanish-to-Arabic language experts. Founded by Ali M. Abdulrazzak, we specialize in variety of verticals to ensure that your language project is met with quality, accuracy and professionalism.
Ali is a law specialist and lifelong language lover with interests that largely stem from a deep-seeded passion for language. They include the history of Arabic, linguistics, foreign languages, word etymologies, and literature.
Driven by a real fascination in the intersection of cultures and the exchange of ideas across borders, Ali himself is an experienced translator and interpreter working from Spanish and English into Arabic.
Holding a master's degree in Comparative Law from the University of Granada, Ali specializes in translating legal documents and marketing texts for multinational corporations. In addition to bringing with him more than 5 years of experience in the management of professional translation projects, Ali also has more than a decade of hands-on translation and editing experience.
Previous projects range from academic dissertations to the telecommunications, military, mining, shipping and construction industries. Additional translation projects have also included annual reports, marketing materials, catalogues, online content, confidential legal and medical documentation, business contracts, and web content and design.
In addition to professional translation experience, Ali has also been involved in a number of projects dealing with fictional literature, editing and providing substantive consultation for children's book manuscripts, poetry, short stories, and novels.
eArabic Translations
English-to-Arabic and Spanish-to-Arabic language services. Featuring translation, localization and more
Our Address
Avenida Meridiana 414
Entra. 2A
08030 Barcelona, Spain
Contact Information
+34 937 420 954
+34 680 437 418
translations@earabictranslations.com